As Is: A No Make Up Shoot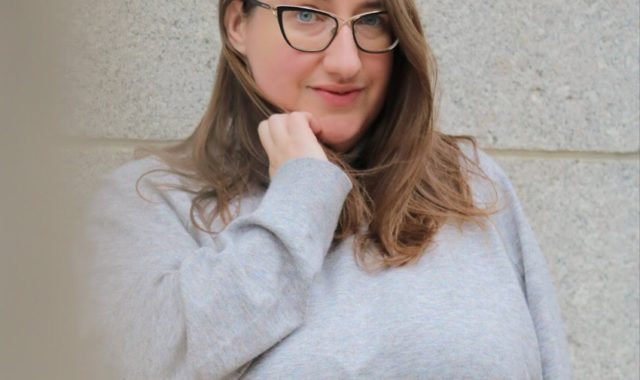 If you've followed my blog for a while, you might have noticed that while I love beauty and skincare, I don't wear makeup every day (or even most days).  My personal philosophy about makeup is that it should be something to wear because you want to and enjoy it; not something you feel you need to do because of societal pressures.
Turns out, there were some subconscious limits to that belief, because when photographer Kenneth Quiller reached out to shoot with me and said he was doing a series of no-makeup photos, I started worrying after I agreed.  The prospect of being in front of a high power lens that would show my very human skin without mercy was freaking me out.
Even though I hadn't realized it, makeup had become part of my armor for professional photoshoots, hiding the natural ruddiness of my face and smoothing out my "imperfections."
I felt exposed with no concealer to hide my genetic undereye circles, and plain with no mascara to make the blonde tips of my eyelashes visible.
I don't think of myself as "brave" or otherwise deserving of any accolades for shooting barefaced, but I am really happy that I allowed myself to be pushed outside of my comfort zone: It set some of my long-held ideas in sharp relief with the reality of my feelings about them.  I didn't aim to, but sometimes I do use makeup as armor.
But even without that armor, I ended up absolutely loving the photos: This is me, just as much as glammed-up on-set Sarah is.  It is nice to be able to still find beauty in myself without covering up all the things we are told are flaws (I mean, people have pores for goodness sake!)
I'm also really happy with the greyscale outfit I put together, inspired by the gloomy weather of the shoot day.  This Tracee Ellis Ross dress is sold out, but you can find a similar option here.