Clean Lines in the Soho Design District
My friend Jyoti and I went to the Short Films Walk hosted by the Soho Design District last week, and we left feeling very inspired, both by the films and the design.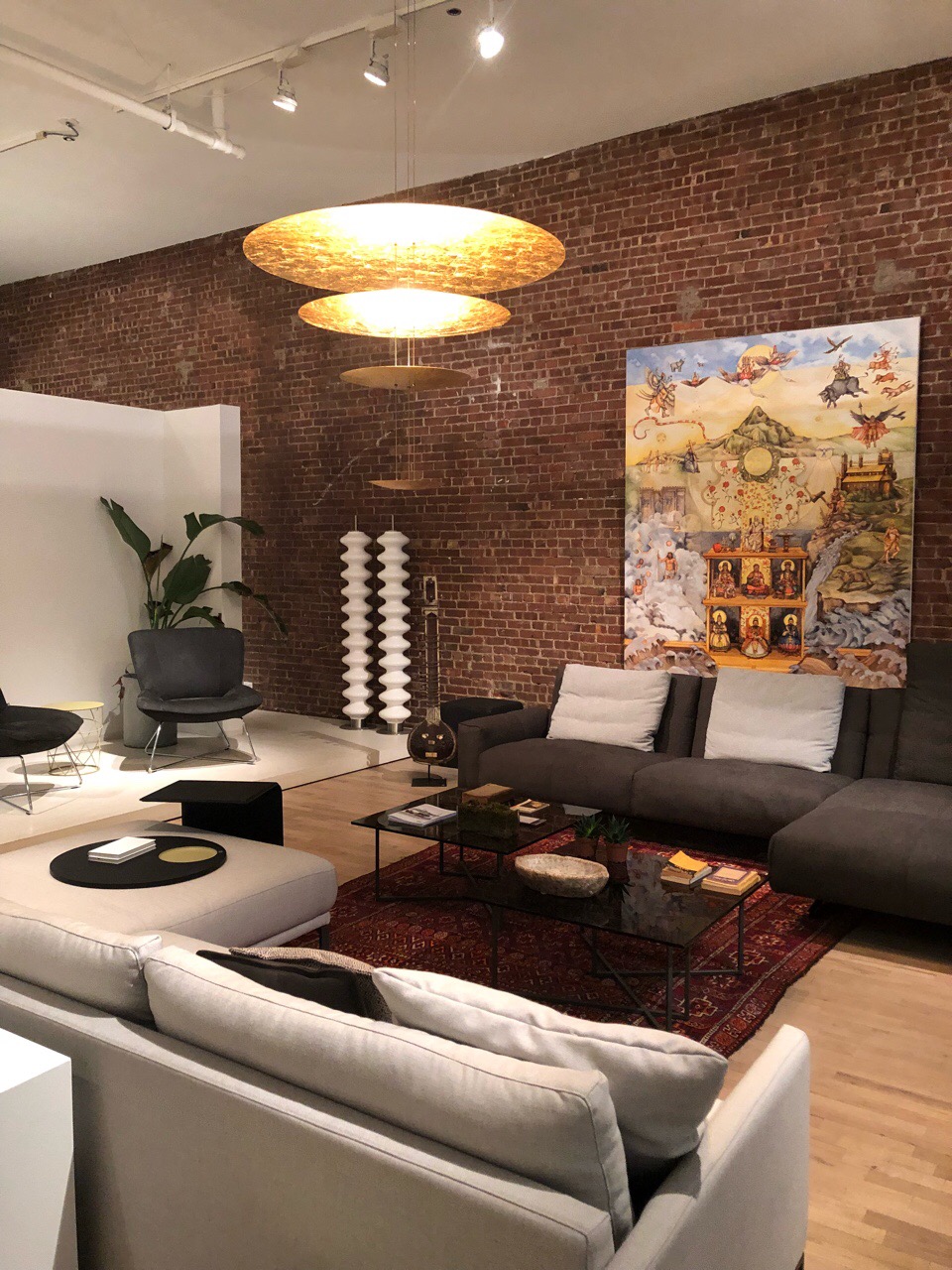 Modern furniture heaven at Rolf Benz
Tub goals
Some studios focused more on the films, like Foscarini, which set up an entire theatre in their space to screen the excellent short Fare Luce.   This film by Gianluca Vassallo examined how light effects day to day life – very fitting for a lighting firm like Foscarini.
Our next stop was another lighting studio, and one of my favorites of the evening: French firm Blackbody (so named for a scientific term for an idealized total absorption of light).
Their signature OLED creations were sculptural and striking, especially paired with bold modern art pieces.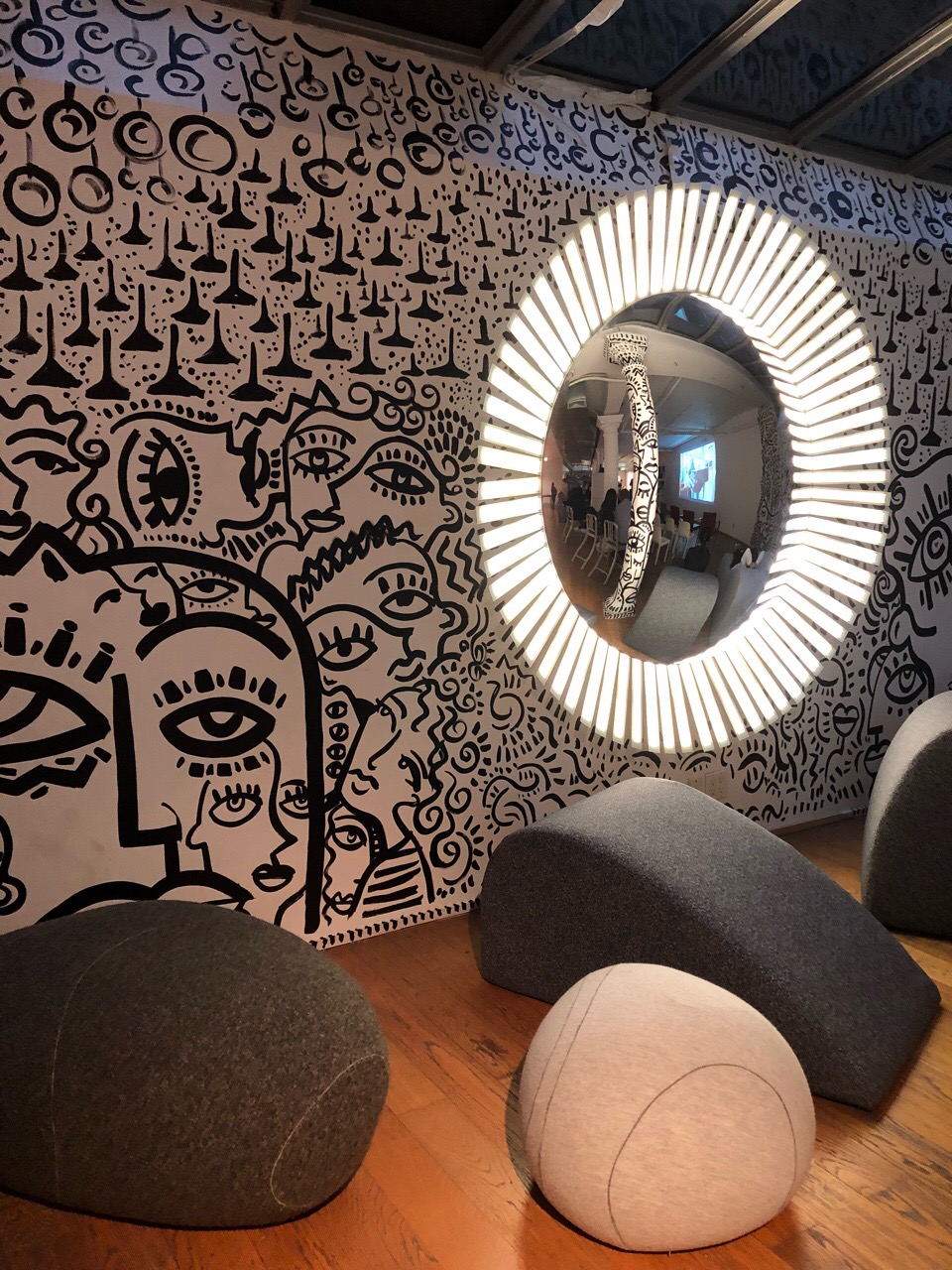 I spotted some more decor #goals at Flou:
Who knew I needed green velvet armchairs?
Lighting once again captured my imagination at our next stop, Artemide, where we were greeted by a 6 foot tall dog painting.
Prints of their lighting highlighted the IRL experience:
The focus of Artemide is clearly high end offices, but browsing their wares felt almost like a few of the Refinery 29's 29Rooms.
Selfie
We actually made it to all 10 studios on the walk, but some were more inviting than others.
We ended up spending the most time at outdoor design firm Moroso, which had a bit of a funhouse feel.  By the end of the evening, we were pleasantly tipsy and had learned a ton about upscale modern design in Soho.  Most of these studios have open hours during the day, so you can recreate this walk if you want to check these pieces out in person.  I certainly do not have the budget for this level of design, but I love seeing what is happening in the design world.
For a night that I knew would involve a lot of time on my feet, I went for simplicity, clean lines, and comfort for my look.  My new Jack Rogers mules feel great on – no pain at all, even on the first wear!
Outfit details:
Zip up ribbed bodysuit: Fashion to Figure (sold out; similar here with zipper and here with long sleeves)
Cropped kick flare denim: A.N.A. (found plus version in store)
Herringbone tassel mules: Jack Rogers
Oui/Non clutch: Rafe